Customer Satisfaction
Customer Satisfactions:
Is this your customer ?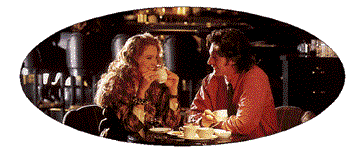 We know what you're going through to keep your customers satisfied.
After all, isn't it the cup of coffee, providing the finishing touch of an extraordinary meal?
We'll make sure your customers will come back for the finest cup of gourmet coffee.

This is how we can help you:
Brewing Technique:

Preparing specialty coffee beverages shouldn't be a hassle.

We'll analyze your existing brewing techniques and propose an effortless alternative.
We'll analyze your needs:

Understanding your needs and supplying the right solution is the key to our success.

We want to be your business partner and not just another supplier!
Coffee Profit Centre:

Our objective is to ensure that the proposed solution is a money maker for you.

We'll evaluate your costs against your revenues.
The Right Package:

Take advantage of our expertise and resources.

We can provide a complete turnkey operation, the gastronomy package.
Training:

Our extensive training sessions will ensure that your profit centre is always used to it's maximum capacity.

Product Support:

All our espresso coffee machines come with a 1 year on-site service contract.

Our well equipped service staff is just a phone call away.
Customer Satisfaction:

We take pride in keeping you happy with our products and services

Promotion and Presentation:

Last but not least, presentation plays an important role.

We'll help you promote and present your specialty coffees.